Hello, internet surfer. I'm Joe and this is the fourth incarnation of my personal website.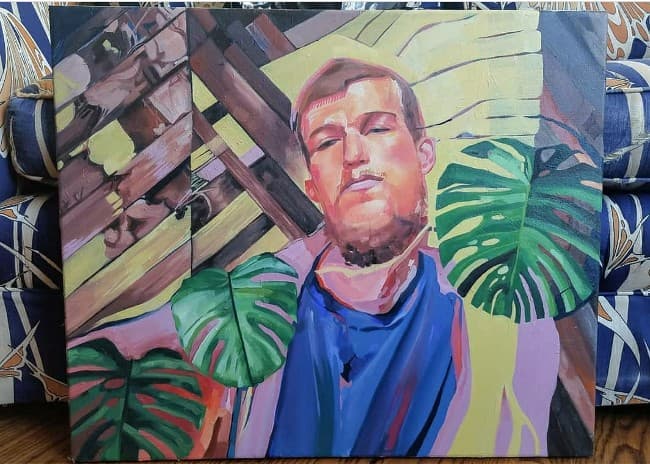 I'm an instructional writer and a mushroom farmer living in the Shenandoah Valley, VA. This portrait of me was painted by my friend @laur_tist around 2017 in San Francisco.
Come toot with me on Mastodon, or sign up for the weekly newsletter in the top right.